Produced
This section of the website is dedicated to the projects which were started during the past editions of ESoDoc.
Some projects have been produced already, others are in production and others are still in development.

This section will be constantly updated with news about these projects.
Lifeboat project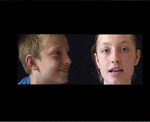 The Lifeboat Project is a unique web-documentary that focuses on the experiences of families living in
Europe as they come to terms with hiv/aids.