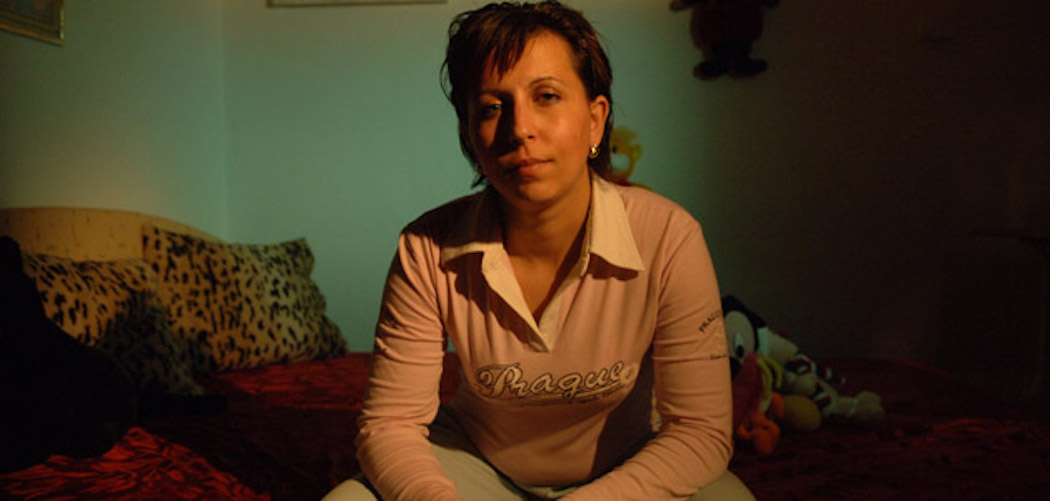 When Helena Ferenciková was 19 years old and in the throes of labor with her first child, she was told to sign a document. Only afterwards did she realize she had authorized her own sterilization. Eleven years previously, the same happened to Elena Gorolová.
Both women are fighting for justice.
Helena has chosen legal action, and became the first Roma woman to win a case in Central Europe against the hospital that sterilized her in 2001. Elena addresses international audiences to ensure this never happens again.
Helena and Elena's situations are a microcosm for the multiple sources of social injustice facing today's Roma. Through their poignant and unnerving stories, this film unearths the shocking anachronism of the practice of forced sterilization that continued long after the Communist mandate.
In spite of witnessing the Czech media demoralize other Roma women with similar stories, and also contending with a possessive husband abhorring the spotlight on his family, Helena pursued the court battle over the past two years and continues today.
Elena was a child of communism, one of the only girls working in the local ironworks. A young mother at 18, she had two boys before surgery took away the opportunity to ever have a much-desired daughter. Elena's greatest wish was to have been informed prior to her consent to sterilisation; this compulsion continues and she has now become a spokesperson for her community. She has travelled to New York, Prague, Bratislava and Strasbourg to address international audiences like the UN and the Council of Europe despite hostility back home.
Recently, Elena found out that Helena Ferenciková was her cousin. Now she has to contend with the thought that if she'd have spoken out when it happened, her cousin might have been spared the same fate.
Credits
Directed by Michelle Coomber
Director of Photography: Michael Kabos
Produced by Dana Wilson

Broadcasted on CNN in June 2008

Screenings and festivals:
- NFT & Curzon Soho cinemas March '08
- New York Droma Festival July '08
- Medimed Catalogue: Sitges, Spain, October '08,
- Document 6: Glasgow International Human Rights Documentary Festival, October '08
- Golden Wheel International Film Festival: Macdedonia, November '08