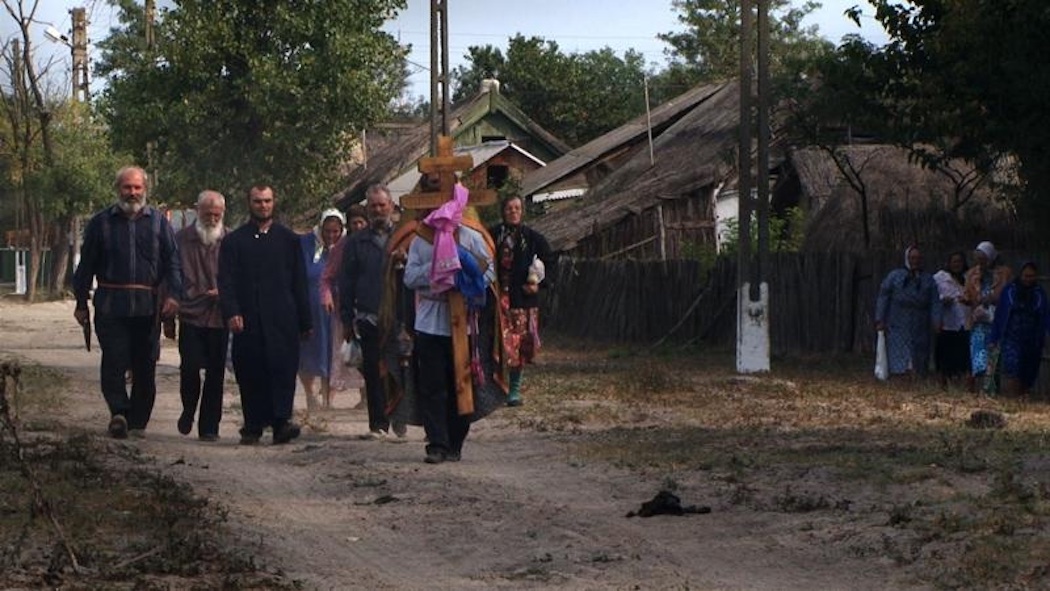 In the Danube Delta, in Periprava, the old ones die and the traditions are lost. The Lipovan community, made up of old-rite believers, has remained without a priest. The priest has ever since been chosen from the community and he did not need to have theological studies. Now, the old priest is ill, bound to the bed for some time, and the new one cannot take care of his duties because he is unmarried and there is no girl willing to become a priest's wife. The villagers are desperate – funerals are performed by the deacon, and the Easter and Christmas services are also held without a priest. The films follows three years from the community life, where recent changes and modernization unveil the fragility and vulnerability of a traditional society.
Credits
A film by Klára Trencsényi and Vlad Naumescu
Produced by Libra Films Productions

Awards:
- Astra Film Festival 2009 - Best Romanian documentary
Klara Trencsenyi is a freelance director and cinematographer doing creative and social documentaries, graduated from the Hungarian Film Academy.
She directed two mid-length documentaries (A Chance, 2007 and Birds Way, 2009), and a short doc (3Weddings – Elena&Leo, 2009), and has worked in various international productions as cinematographer (e.g. the IDFA awarded The Angelmakers, 2005).
She participated in A Sunday in the Country in 2008, Berlinale Talent Campus 2008 and EsoDoc 2006.
Vlad Naumescu is Assistant Professor of Anthropology at Central European University, Hungary. He has conducted extensive fieldwork in Ukraine and Romania and recently started fieldwork in India. His research focuses on religion and cultural transmission, on which he published two books and various articles. He teaches visual anthropology at CEU and worked as consultant for a feature-length documentary Csangos (2007) and an anthropological short, Time for Mary (2005).
Birds Way is his first documentary co-directed with Klara Trencsenyi.