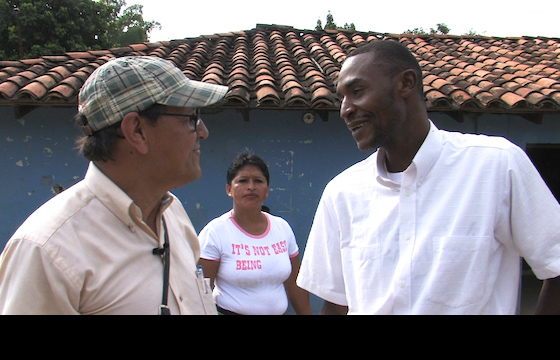 The Colombian musician and artist León Octavio Osorno is the director of the band Campo y Sabor (Land and Taste). The members of the band are farmers León met in workshops he was giving for different foundations on the countryside. The band sings about food and has already released several CDs about vegetables, water and fruits. This way to spread knowledge and awake consciousness is full of humor and energy and presents the different ethnical styles of Colombian music and culture.
León is also an ambiental and social activist and is fighting the destructive effects of almost half a century of civil war in Colombia.
In following León, the film reveals a diverse and beautiful country whose society still is in deep trouble because of the complexity of it´s recent history. But León is not giving up the belief that Colombia can be changed into a human and respectful society. Music and his vision of Villamaga, which he released in a book in the 1980s, are his tools to make this dream reality.
Credits
Directed by Ede Müller (ESoDoc 2012)
Produced by Zabrisky Film