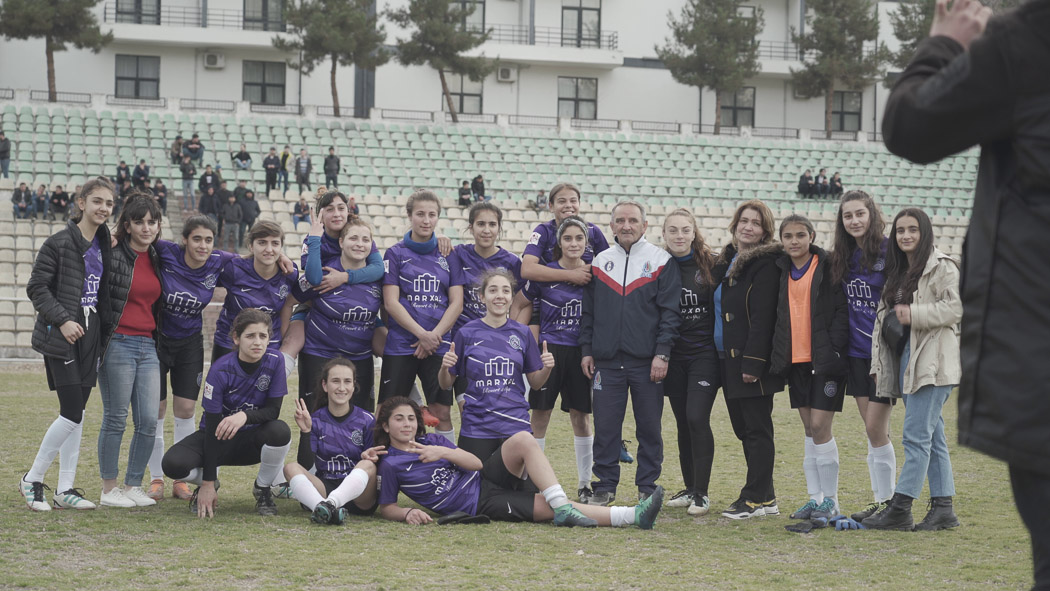 Logline: A former football player from the remote Azerbaijani village of Sheki returns home to form an all-girls football team, but in traditional Sheki not everyone agrees that girls should play football.
Synopsis: Mamed is a former football player and a dreamer. After many years in Russia, he returns to his hometown of Sheki, Azerbaijan, where he is asked to become the coach of a girls' football team. He is happy but building the team will be hard: misogynistic ideas still rule in this ancient, traditional town. There has never been a girls' team. Most girls are married before the age of 15, forced to give up their hopes and dreams.
Mamed and his wife Svetlana reach out to every family in town, begging parents to let their children join.
As the girls practice and become a strong team, Mamed dreams of getting them into the women's champions league.
When he faced the pandemic in early 2020, he loses contact with some of the girls. He takes this situation as a blow of fate. Will his dream to get into the Champions League ever come true? Will the parents allow their daughters to continue playing? Will their post-pandemic lives retain his efforts at reform, or will all return to the old ways?
Participants: Imam Hasanov