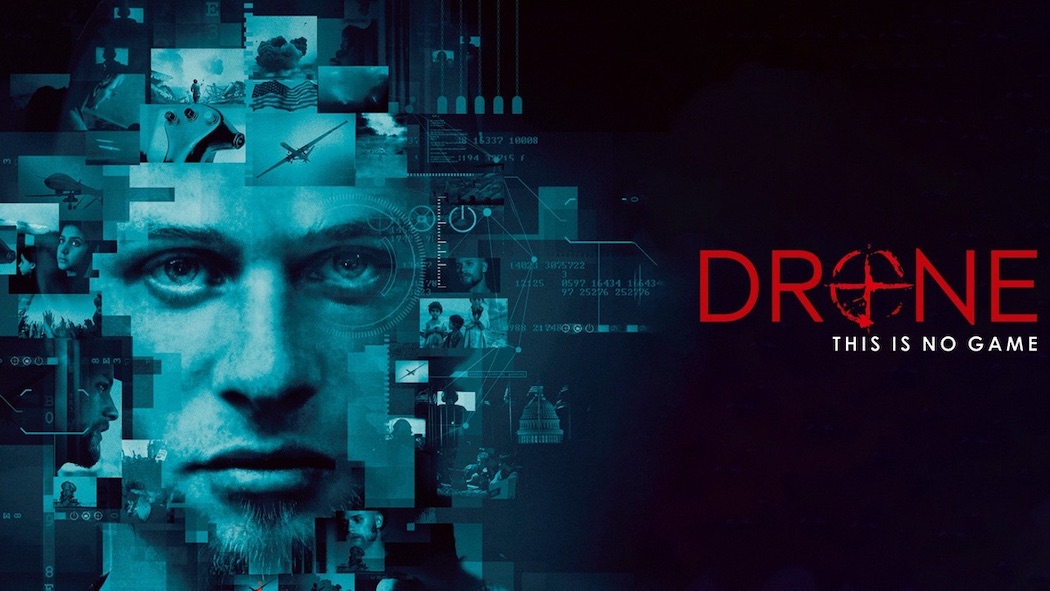 DRONE investigates the human consequences of the US drone war. Through unique access to voices on both sides of the drones the film follows drone victims in Waziristan as well as drone pilots who struggle to come to terms with the new warfare.
DRONE covers diverse and integral ground from the recruitment of young pilots at gaming conventions and the re-definition of "going to war", to the moral stance of engineers behind the technology, the world leaders giving the secret "greenlight" to engage in the biggest targeted killing program in history, and the people willing to stand up against the violations of civil liberties and fight for transparency, accountability and justice.
The armed drone is hailed as the defining weapon of the war on terror and has revolutionized the very nature of war, and nearly perfects the ability to find, fix and finish a person or a group in far away hostile places. Yet there is hardly any information about the results of the drone strikes.
How precise is this weapon? Who are they killing? Over 3000 people have been killed by drones in the tribal areas of Pakistan since 2004, including over 800 civilians and 200 children. Their deaths are largely denied by the US authorities.
Shahzad Akbar and Clive Stafford Smith are human rights lawyers who represent the drone victims. Through them we meet survivors of drone attacks and learn about the horrors of life under the drones. We follow Shahzad and Clive as they go up against the CIA, the Pakistani and British authorities for their involvement in the drone war. Their fight for transparency, accountability and justice could change the US use of drones.
Drone pilots are our new warriors. Today the US trains more drone pilots than regular fighter pilots. Brandon Bryant and Michael Haas have redefined the experience of going to war. As some of our first drone pilots, they have killed through joysticks and now suffer the consequences.
Their intimate stories from the inside of the drone program explain some of the mysteries that surround the new secret war. The stories of the characters in the film are put in perspe- ctive by prominent experts who give new insight and perspectives on the future of warfare, including Ben Emmerson, the UN Special Rapporteur on human rights and John Bellinger III, the former Legal Advisor for the US State Department.
According to NATO, we will soon fight with tens of thousands of robots. We are now developing unmanned drones from the size of bees to air ships. As technology expands at an unprecedented rate and autonomous weapons are on the rise we are part of an experiment that changes our wars and possibly our world.
At this crucial time DRONE reveals important information of the secret CIA war and asks urgent questions about where we are headed.
Credits
Duration: 58 min.
Country of Origin: Norway
Production Year: 2014
Credits:
Director: Tonje Hessen Schei
Producer: Lars Løge
Prod. Manager/Ass. Director: Jonathan Borge Lie
Director of Photography: Anna Myking
Editor: Joakim Schager
Sound Designer: Thomas Endresen
Composer: Olav Øyehaug
Digital Strategist: Caroline Hargreaves
Production Company: Flimmer Film
Co-producer: Radiator Film
Executive Producer: Peter Wintonick
Financiers / Investors or other involved production partners: Norwegian Film Institute, ARTE, TV2 Norway, Danish Film Institute, Nordisk Film & TV Fond ,The Fritt Ord Foundation , Arts Council Norway, Western Norwegian Film Centre ,Viken Filmsenter ,West Danish Film Fund, MEDIA, DR, SVT
Website: www.dronethedocumentary.com