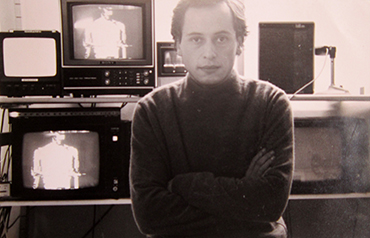 Andres' father 56 and a respected war zone cameraman. During the last 25 years, he has been in most of the world's conflict areas. He can keep his cool like no-one else in the most extreme situations. But today is different. His son Andres is with him on a mission.
Andres wants to understand his father's exceptional survival skills and closed personality better and together with him, walk through his difficult life again, which turned onto its head when Pinochet seized power in Chile, his home country.
As a young man, Andres' father fell victim to the special department of Chile's secret service who wanted to turn him into a cold-blooded killing machine. At the age of 21, Andres' father managed to escape the dictatorship and landed in East Berlin.
Andres' father has carried his past with him all through his life. He has never been able to speak about it, but now he has accepted his son Andres's offer of returning to the origins of his traumas, in search of inner liberation. Andres will help him go back to places he thought he would never visit again and to confront his former leaders and torturers.
Departing from an intriguing and personal story, El Color Del Camaleon portrays an unknown passage in the Pinochet regime, which was left to do its thing undisturbed for years, supported by the West. An ambiguous piece of 20th century history that has left many unresolved traumas in its wake.
Credits
Directed by Andrés Lubbert (ESoDoc 2014)
Produced by Off World
In co-production with RTBF, Blume Producciones (Chile), Made in Germany (Germany) and Cinesud Promotion (France)