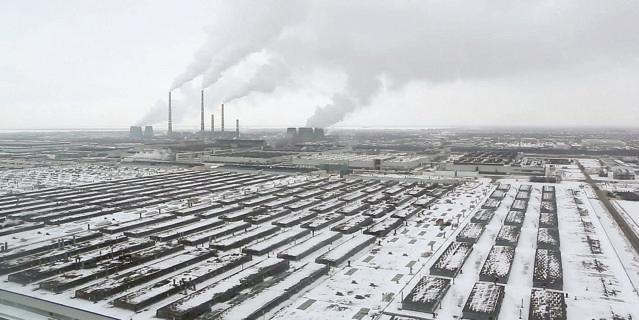 The documentary reconstructs the birth of the city of Togliatti, founded in the Samara region, a thousand miles east of Moscow as the result of an agreement between the Soviet Union and Fiat managers Giovanni Agnelli and Vittorio Valletta, In the 60's they planned to create a global hub of the automobile in the heart of Communist Russia with the support of president Breznev.
It was an economic, strategic and diplomatic deal that compared two worlds and two opposite ideas of progress. At the same time it was one of the largest urban and industrial enterprises of the twentieth century: in a few years, a city of one million residents was born around the plants of "ziguly", the Sviet car derived from Fiat 124.
Togliatti was built between 1967 and 1973 thanks to the fundamental contribution of several hundred Italians and western workers, coming mostly from Turin-Mirafiori plants and from Modena. They were sent to Russia by Fiat for the first phase of the project; among them there were technicians, skilled workers, economists, managers, cooks, and a priest.
Through the direct experiences of the protagonists, and through a formidable historical footage, the documentary covers that experience by following the adventures of some of that workers (westerns and russians) and of the only priest. Don Galasso, the former pastor of a Ferrari factory and a personal friend of Enzo "Drake" Ferrari, belonged to the so called "priest-workers" group of the Onarmo ( priest-workers in assembly lines), he stayed in Togliatti for three years after 1969 establishing a school and becoming a teacher for the kid of employees, his diary is a reservoir of stories and informations.
Credits
Directed by Gian Piero Palombini, Federico Schiavi
Executive Producer: Laura Romano (ESoDoc 2012)
Produced by Nacne Sas, RAI Cinema