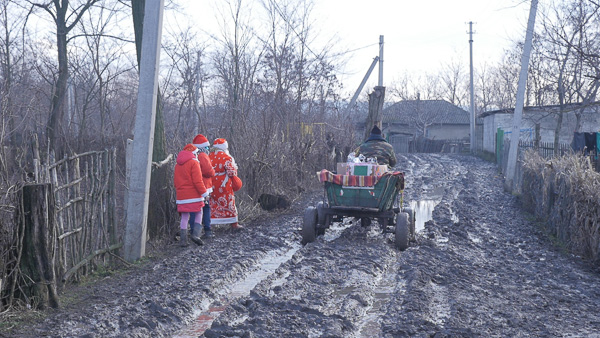 The winter holidays of 2020 may leave the Moldovan village Gauzeni without Santa Claus. For the last 12 years, this role has been taken over by Elena, founder of the only NGO in the village that supports children from socially vulnerable families and people with special needs.
Because local authorities don't support the projects she initiates, Elena's activity is supported by a group of her fellow villagers who also back her decision to run for the village mayor in 2019 local elections.
When Elena struggles to recruit people to support and vote for her, she discovers that the person she loves the most – her mother – mistrusts her ambition. Being under her mother guardianship due to her disability, her family still treats her as a child. Her election desire is perceived as a childish game that will be soon over and she will be back to her household duties.
Will Elena succeed in overcoming her family's and social barriers and becoming the Crst female mayor of her village?
Participant: Ion Gnatiuc - Moldova