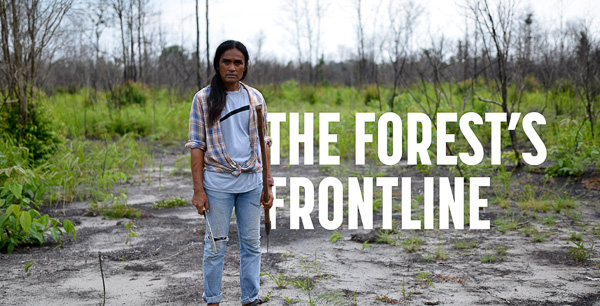 The rainforest of Indonesia is considered to be the most biodiverse place of the planet. Yet this biological paradise is disappearing at an alarming rate. Man-made wildfire and illegal logging have caused the forest area to shrink by 15% since 2000, with an equivalent of 300,000 square kilometres lost in just 18 years. This has caused Indonesia to become the country with the highest deforestation per capita in the world.
Basuki Santoso is one of the many Indonesians who decided to commit their lives to preservation of the Indonesian forest. Twenty years ago, at the age of 26, he moved to Borneo, away from his friends and family, to help save the forest. Today he is leading a reforestation project in Sumatra, a place that has suffered great forest area losses over the past years.
By combining infographics with his testimony of over 20 years' experience with forestry, this project will o;er an exclusive look at the current status of the Indonesian rainforest.
Participant: Isacco Chiaf - Italy