Caroline Mutz - ARTE G.E.I.E. (F)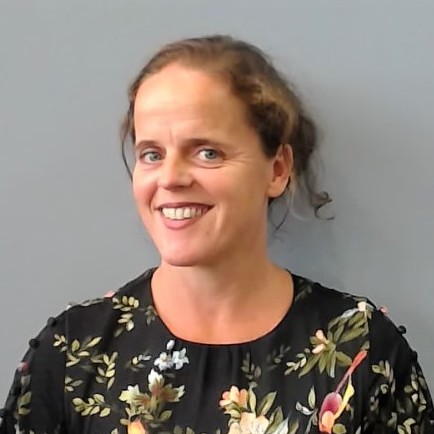 2013-2019 member of the cultural department of ARTE with the cultural documentary ART AND CULTURE 26 min, the weekly cultural magazine METRPOLIS 43 min, the daily cultural journey INVITATION AU VOYAGE 38 min and web-documentaries and series for the platforme ARTE NEXT
2010-2013 commissioning editor ARTE-DOCUMENTARIES AND MAGAZINES /ARTE-DISCOVERY/ARTE CREATIVE/ EXPERIMENTAL DOCUMENTARY LUCARNE
2007-2010 commissioning editor ARTE-CULTURAL DOCUMENTARIES and journalist for the cultural debate PARIS-BERLIN
2002-2009 commissioning editor ARTE-THEMA (for all subjects of the Theme evenings), Strasburg, France
1999-2001 free-lance reporter, editor and producer for several magazines and documentaries, direction of media/video-installations for AVENTIS, France and for EXPO 2000, Hannover, Germany
1997-1999 editor and author at GRUNER UND JAHR Filmproductions, Hamburg (GEO-TV, science, nature CAPITAL-TV, economy, STERN-TV weekly news-magazine)
1996-1997 studies of cinematography and art history at Florence, Italy
1989-1996 studies of French and German literature and linguistics at the University of Hamburg and Bordeaux.
studies of graphics, photography and film at the art college of Hamburg and Bordeaux
Claudia Bucher - ARTE Documentary Department (F)
Deputy head of documentaries (ARTE G.E.I.E.) since 2010, in charge of current affairs programs. THEMA investigates current political, socio-economic, environmental, and public health issues. The GEOPOLITICS-slot observes and analyses the accelerating changes in a world of globalization. Before I worked for 10 years as commissioning editor in the theme evening department. Recently I commissioned international coproductions as "Dust - The asbestos trial" (ARTE/RTBF/TSI), "Gas monopoly" (ORF/ARTE) or "Donauspital" (ORF/ARTE).
Fernanda Rossi - Writer (USA)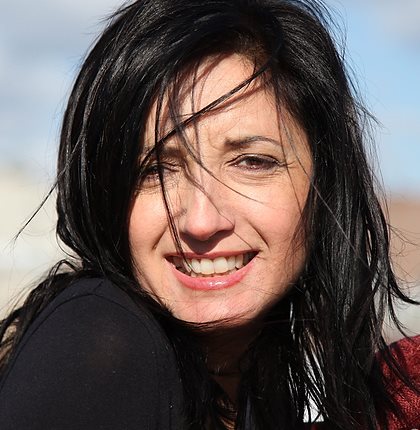 Internationally renowned writer and speaker Fernanda Rossi has collaborated in more than 500 fiction scripts, documentaries, proposals and fundraising samples. Two documentaries were nominated for the Academy Award®, and another was nominated for Best Script for the Wildscreen Panda Awards. Many others screened and were awarded at festivals such as IDFA, Hot Docs, Sheffield Doc/Fest, Sundance, DOCNYC and broadcast on PBS, HBO and BBC. The treatments she has written won funding from ITVS, NYSCA and the National Film Board of Canada.
Fernanda Rossi has given her signature seminars on story structure, proposals and demos in more than 15 countries for over 40 film organizations, festivals and markets. In addition, she is a trainer and mentor for special programs and a grant evaluator for foundations. Her book Trailer Mechanics: How to Make Your Documentary Fundraising Demo (2nd Edition) is, according to industry professionals, the bible on demo production.
Links:
fernanda-rossi.com
In 2002 Hanna began her studies in the Cinematography division of The Cinematography School of Moscow. In 2004 Hanna completed work on her first independent short film on the life of legendary filmmaker Albert Maysles entitled, Al. Al first opened at the Documentary Film Festival in Krakow, Poland, where Albert Maysles received his Life-Time Achievement Award.
In 2004 Hanna completed her documentary film, The Children of Leningradsky. The Children of Leningradsky was nominated for an Oscar in the category of Best Short Documentary subject in 2005.
Hanna's additional works include, "My Warsaw - Look From The East" for ARTE TV and Channel 2 on Polish TV, where she worked as assistant to the director.
Currently, Hanna is producing a film about Leon Chec, an artist and soldier in WWII and a follow up film to The Children of Leningradsky about the children living in Moscow's garbage dumps.
Hanna was born in 1967 in Katowice, Poland. From 1987-88 she worked as a stage performer in the Theatre of Entertainment, Chorzov. In 1988-91 Hanna studied acting and theatre studies at the Acting School in Wroclav and Warsaw. Hanna has been involved in charitable activities in Russia since 1995. In 1997 Hanna founded and later collaborated with Active Child Aid to help the underprivileged children of Russia. Hanna uses her photography to help the Russian children. Her photographs have been printed in various magazines and newspapers including, Ogonyok (Russia), The Moscow Times (Russia), Avisa Norland (Norway), Olivia (Poland), Przekroj (Poland), Los Angeles Times (USA), Nowy Dziennik (US?), Kurier Plus (USA), Newsweek (Poland), Super Express (Poland) and others.
Her work as a freelance cinematographer has been featured on ABC TV, France-2, Fuji TV (Japan), ITN (England), TVN (Poland) and various Russian TV stations.
Her work is also featured on HBO and Canal +, Belgian Radio and TV and other TV channels.
In 2002 Hanna has received the award for The Best Producer of Documentary and Short Films at the Documentary Film Festival in Krakow.
In 2005 she was awarded the Crystal Mirror award by the Zwierciadlo magazine in Poland, the award for the "people of dialogue, those who are uniting, not dividing".
In 2005 Hanna was a jury member at the Documentary Film Festival in Krakow and she has received the "Platinum Goat" award at the festival "Ale Kino" in Poznan, Poland.
Hugh Purcell - ESoDoc Head of Studies (UK)
Hugh's career as a British film maker covers the last twenty years and as a broadcaster in TV and Radio the last thirty five years.
He worked for the BBC between 1967-1993 and finished as Managing Editor of the TV Documentary Department. After that he was a Director of the independent company CAFE that made documentary films for broadcast in the USA and Europe. Now he is a freelance film maker and Consultant to the One World Broadcasting Trust that promotes films made in and by developing countries. The film series he is proudest of is "Living Islam", an educational series presented by a Muslim showing what it means to be a Muslim in today's world. It took his team over two years filming in over twenty countries and not surprisingly it is being re-shown now by broadcasters although it was made 10 years ago. In 1991 he won a BAFTA (British Acadamy Award) for a series he versioned on the American Civil War.
He enjoys travelling and teaching film documentary which is why he has taught at the European Film School in Denmark, the Film and TV Institute at Pune in India and the International Film School in Cuba. Between 1992-1995 he was President of MAP TV (Memory Archive Programmes), a Euro Media project set up in Strasbourg, France, to encourage and fund co-productions for films about European history.
Increasingly he despairs of television and hopes that documentary film making may be put to a more worthwhile purpose. That is why he is very happy to be Head of Studies for ESoDoc. He also looks forward to indulging his three hobbies; travelling, trekking and talking over a lot of wine with today's young film makers.
Jamie Balliu - Up Creative (UK)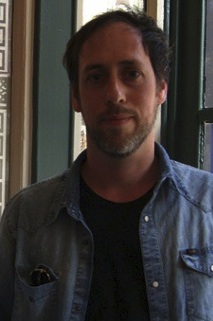 Jamie is a web-doc producer, director and designer. His earlier career included productions for television brands, videos and interactive projects for the likes of Channel 4 (emap), The National Gallery, Michael Franti and the BBC. He has since translated such skills into documentary and web-doc productions inclusive of user experience design. Jamie worked with Matthieu Lietaert on development of The Brussels Business and is currently co-author and co-producer on the related web-doc platform; We R Democracy together with arte France & Germany. (Winner of best cross media project at Sunnyside & official selection at Power to the Pixel, BFI, London). He is also currently developing mobile citizen journalism platforms with greenfilm Germany.
His projects have won awards such as the Promax International Gold, Best Interactive Project for RWC, and been a 'soho shorts' film festival finalist. Jamie's work has likewise been featured in several creative industry publications such as: creative review, shots, stash and broadcast.
Jörg Grossmann - Greenfilm (DE)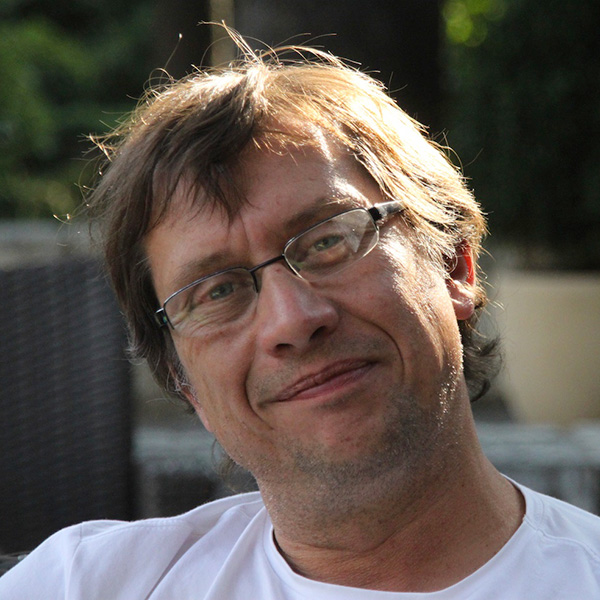 Jörg Grossmann, has worked as a graduate filmeconomist for over 25 years for film- and documentary films. He was production manager and lecturer at the German Film and Television Academy in Berlin and is consultant and project manager for film, television, and New Media.
He has overseen media projects for NGOs, produced documentaries, campaigns, features and image films, and worked as an impact producer for Web.tv, Live Stream and social media applications.
Since 2004 he is lecturer at the European Social Documentary Production Workshop (http://www.esodoc.eu).
Since 2006, he is the managing director of Greenfilm and produce documentaries-, multimedia, Web.tv and social media projects on environment, social change and human rights.(http://www.greenfilm.eu).
2012 he founded the Startup "Belive - Internet platform UG", a video and photo platform for collaborative-, mobile citizen journalists.(http://beta.belive.at)
2015 he is producing the Webtv campaign "ClimateAction.tv " for the UNFCCC Climate Conference Cop21 in Paris (http://www.climateaction.tv /info/en)
Kelly Matheson, WITNESS (USA)
Kelly Matheson is an attorney, filmmaker and human rights advocate who previously worked with WITNESS to launch the first Video Advocacy Institute. As an attorney, she worked as a Law Fellow in Tanzania researching citizens' rights to bring suit against their governments when governments broke their own laws. She also practiced throughout the western United States working on issues where environmental and human rights converge. She began creating films in 2003 as part of Montana State University's MFA Documentary Filmmaking program. Her film projects focus on indigenous and environmental rights in Central America, the United States and the Congo Basin. Kelly returns to WITNESS after working as a Fulbright researcher in Congo-Brazzaville where she collaborated with a video-centered outreach project to determine the effectiveness of video to change health and conservation practices.
Liz Rosenthal - Power to the Pixel (UK)
An early advocate and pioneer of digital distribution and filmmaking, Liz is a digital film and media expert.
She is the Founder and CEO of Power the Pixel (PttP), an organisation that supports the film and media industries in their transition to a digital age. PttP organises the annual ground-breaking Cross-Media Film Forum in association with The BFI London Film Festival. This event connects the film and media industries with key innovators of the digital revolution, pioneering new models of storytelling, finance and distribution, in a conference, a think tank and a cross-media marketplace called The Pixel Market. The company also runs the Pixel Lab, a first of its kind project-focused business development course for cross-media properties. The company has just launched the Pixel Report www.thepixelreport.org a new online resource devoted to showcasing new forms of storytelling, film-making and cross-media business development. Liz also advises many international media organisations including the UK Film Council where she is Digital Distribution Strategy Advisor.
She is invited regularly to speak at international conferences, film festivals and leading film schools including Berlin, Cannes, Rotterdam, Dubai, London and Edinburgh Film Festivals, Screen International Conferences and lectured at EAVE, The Media Business School in Ronda, BAFTA, The National Film and Television School, The BFI, Skillset and the ICA in London.
Liz was the Programme Director of Digimart's Global Digital Distribution Summit, www.digimart.org in Montréal, another ground-breaking forum that brought together for the first time ever leading filmmakers, innovators and digital pioneers from around the world, who are building new film distribution models.
Liz set up and ran the UK office for Next Wave Films (a Santa Monica based company of the Independent Film Channel US) from 1998 to 2002. Next Wave Films was a pioneer in the production, finance and sales of low budget features and digital filmmaking. The company helped exceptionally talented filmmakers, from the US and abroad, launch their careers.
Marek Tuszynski - Tactical Technology Collective (DE)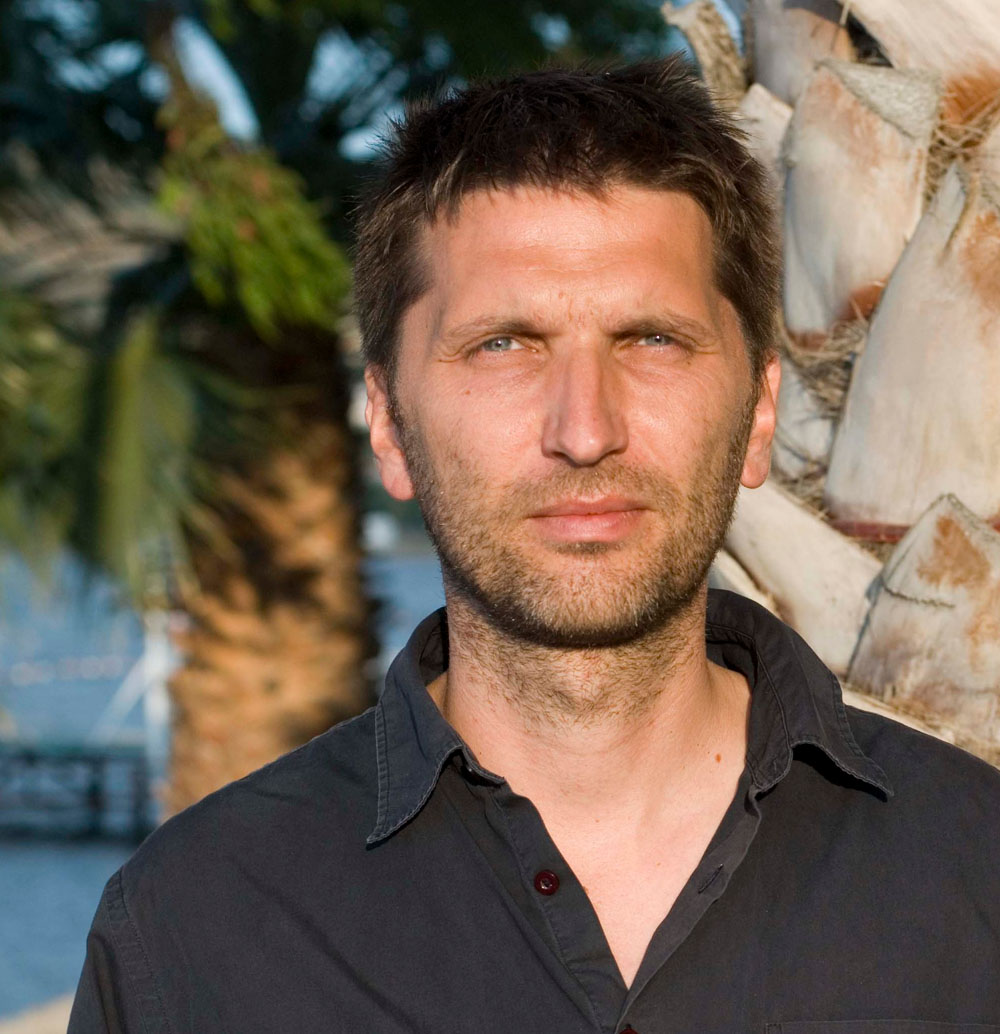 Marek has been working to help advocates use technology since 1995. In the mid-nineties he co-founded the International Network of Contemporary Art Centres and worked with others to create a television programme about independent culture in Poland. He was director of the Stefan Batory Foundation's Internet programme (Warsaw), sat on the board of Klon/Jawor (a research and infrastructure NGO) and The Second Hand Bank. Marek worked as a consultant to many funding agencies focusing on information and communication strategies for civil society in Central Asia.
Mark Atkin - Crossover (UK)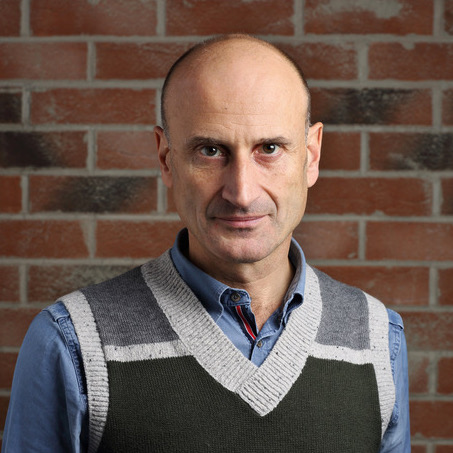 Mark is an immersive media specialist, expert in the curation and creation of cutting-edge projects that combine technical innovation and storytelling. 
His creative work has been exhibited at The Barbican, London; MoMA, New York; Phi Centre, Montreal; Latitude Festival; Edinburgh International Festival; Museo de Arte Contemporáneo, Lima; Future of Storytelling, New York; the Imperial War Museum in London and Manchester; the V&A; the Watershed; the National Theatre, and the Royal Academy of Arts. 
His has produced nine films combine stunning archive footage from the past century with contemporary soundtracks composed by popular musicians, to create unique live events as well as theatrical and television appointment experiences. Collaborators have included Adrian Utley of Portishead and Will Gregory of Goldfrapp, Mogwai, Sigur Rós, Jarvis Cocker, King Creosote, Richard Hawley and British Sea Power. 
He produced Easter Rising: Voice of a Rebel, described by Broadcast Magazine as 'genre-defining', for the BBC, and Karen Palmer's RIOT!, which uses machine learning algorithms and facial recognition technology as the navigation method through a branching film narrative. RIOT! received a Digital Dozen: Breakthrough in Storytelling Award from Columbia University's Digital Storytelling Lab.
After establishing the Alternate Realities strand at the Sheffield Doc/Fest, he has gone on to regularly curate interactive and immersive programmes at CPH:DOX, Copenhagen; Silbersalz Science Media Festival, Germany; EyeMyth, Mumbai; Bergen International Film Festival; Global Health Film Festival; The World Congress of Science and Factual Producers. His recently produced the sold-out Electric Dreams Festival of Immersive Storytelling in Australia.
He also runs creative and development labs, such as CPH:LAB  and Off-Piste, for artists and creative technologists around the world, focused on the creation of new immersive work.
Mark Kaigwa, Nairobi (KEN)
Mark Kaigwa is a communicator helping brands and businesses to apply creativity to make sense of the social web.
He cowrote an award-winning videogame for Warner Bros. Interactive. Also got to write 5 animated short films with Warner Bros. Animation. Helped run +one a digital agency down in Cape Town with the team at King James. Wrote & directed Dawa, short film which he is turning into a transmedia storytelling project and he spend time planning & advising Communications agencies, brands, CEOs and businesses of all sizes on how to derive value from social media.
Blogs:
AfricanDigitalArt – Curating an online collective and community of Digital Artists, Motion Graphics Pros, Animators and gifted Africans abroad and at home with inspiring work. - http://africandigitalart.com/
Afrinnovator – Putting Africa on the map showcasing news and insight on Startups, Technology, Mobile, Web & Innovation in our great continent. - http://afrinnovator.com/
Publications:
Memeburn: Web Savvy Insight & Analysis from Emerging Markets. He's a Top 20 Contributor. - http://memeburn.com/
"The Wwwire" –  He's been writing Marketing Africa Magazine's first Digital Marketing column since mid 2009.
Martin Atkin - Funnelweb Media (UK)
Martin Atkin is an award-winning producer, director, writer and journalist. He's currently founder and director of Funnelweb Media, a multi-media communications and production agency. He has been Editorial Director of Large Blue, a leading creative communications agency specialising in sustainability, education, healthcare and clean tech issues. He is also a director of Green TV, the first online TV channel dedicated to the environment and sustainability.
Before joining Large Blue, Martin was Media Director for WWF International, and before that, Creative Director of Greenpeace International. He has worked as a journalist, producer and director for the BBC, ITN, Sky News and Sky Sports.
Mick Csáky - Antelope (UK)
He has directed more than 100 documentary productions while executive producing a further 600 productions for TV and cinema. The majority of his productions have been in the areas of human stories, biography, history, current affairs, music and arts for the UK and international markets.
He works as a freelance writer / director / producer / cameraman and as an executive producer, while also running his own independent production company Antelope.
Nicola Hellmann - ARTE New Media Department (F)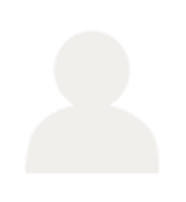 Since 1998 commissioning editor in the ARTE New Media Department in Strasbourg. I'm in charge of cross-media events and the development of innovative web formats for the arte.tv website, with a special focus on environmental topics.
Nicolette Nol - VPRO Digitaal (NL)
Nicolette Nol has over 9 years of experience in the media industry. As a producer of TV commercials and radio productions she lacked exposure to the internet side of the business. Now Nicolette is part of The Netherlands' most innovative New Media team: VPRO Digitaal.
Motivated by the limitless possibilities of the industry, she has focused her energies in new media. Her role in upcoming cross-media productions is to make the translation from concepts to concrete plans. Working with creative people in a dynamic atmosphere where new technical developments happen every day is what fuels Nicolette's drive.
The VPRO is a Dutch public broadcaster that operates in various media, producing for radio, television, internet and mobile. The VPRO is known for it's crossmedia productions, like the Beagle, TouchDoc Money & Speed, and the Netherlands from Above.
Paulina Tervo - Writethisdown (UK)
Paulina is an award-winning documentary producer, director and photographer as well as co-founder of Write This Down Productions. Interested in digital innovation, experimenting with non-linear storytelling and using film as a tool for social change, she has over seven years of experience working in film, television, online and print medias. Her work has been screened at festivals, museums and communities all over the world, broadcast on BBC, ITV, Discovery Channel, Link TV, TRT, YLE and published in many European and Middle Eastern newspapers / magazines. She also works with a number of international NGOs, human rights organisations and grassroots organisations as a filmmaker, consultant or film workshop leader. Speaking five languages she has worked all over the world including the Middle East, Africa, South and South East Asia as well as Europe. She currently lives and works in Istanbul.
Phil Cox - Native Voice Films (UK)
"I have directed and filmed documentaries and drama in locations as diverse as Iraq to the Sudan to the South American jungle. My background in running a small production company and as a trainer around the world, has given me extensive experience to understanding the changes and trends of modern documentary. My strength is directing to a high quality in difficult areas whilst achieving great intimacy and depth with my subjects and actors. I teach documentary practices and filming at international workshops and to University Master Level."
Robert West - Working Films (USA)
(*1953 - †2013)
Robert West is co-founder and executive director of Working Films — an international not-for-profit organization committed to linking high quality non-fiction media to serious activism.
Now in its tenth year, with offices in New York, North Carolina and London,  Working Films has partnered or collaborated on audience and community engagement and non-traditional distribution efforts with celebrated documentary campaigns, including Dirty Business, Freedom Riders, Ghosts of Abu Ghraib, Everything's Cool, Moving to Mars, Erasing David, Age of Stupid, No Impact Man and many others. West has presented case studies and highlights of Working Films' successes at the Sundance Film Festival, at the Center for Social Media at American University, at Channel 4 BritDoc's Media Conference, at Sheffield's Doc/Fest and other venues.
West, as curator of film and video at the Mint Museum of Art, from 1985 - 1999, directed a well known and highly respected media program that included a national independent film festival and international touring film programs, including Conflict & Peace: Recent Israeli and Palestinian Film. West was curator of Recollections: Lumbee Heritage; a unique traveling exhibit on Native Americans, that continues to tour the Southeast US.
West has been a guest lecturer at the University of North Carolina, at Duke University, at New York University and at the NC School of the Arts. West was a board member of the Paul Robeson Fund for Independent Media, a funder of progressive social justice media, for four years; and a member for 2 years of the nominating committee for the Rockefeller Media Fellowships.  He was a panel member of the Media Arts Fellowship Program of the National Endowment of the Arts, and the Independent Television Service, a production arm of PBS. West was a juror at the Full Frame Film Festival, a panel member of the Radziwell Documentary Fund, and a juror for five years for the Webby Awards, the premiere award program for websites run by the International Academy of Digital Arts and Sciences.
Rose McCausland - Living Lens (UK)
"I found myself training to be a teacher, which was very unexpected and did nothing to improve my spelling. And then there was a two year stint in TV, producing educational programmes. But it was what I learnt during the seven years working as Education Officer at Anti-Slavery International that really inspired me and opened my eyes to the world of participatory education."
Sabine Bubeck-Paaz - ZDF/ARTE (DE)
Sabine Bubeck-Paaz is a senior commissioning editor at ZDF (German Public Broadcaster) for various documentary slots on ARTE. 
She is dealing with 52minutes and feature length documentary films, reportages and Cross Media Projects. The topics range from Culture, Music, Popculture and History to Current Affaires, Human Interest and sociopolitical issues.
Lately, she has been involved in the Oscar nominated  international coproductions "The Act of Killing", "The Look of Silence", "Claude Lanzmann – Spectres of the Shoah" and other documentaries like "The Whale and the Raven", Leftover Women" and "iHUMAN". 
Since 2015, Sabine Bubeck-Paaz is also Head of Studies of the training initiative ESoDoc - European Social Documentary organized by ZeLIG Filmschool in Bolzano.
As a tutor, she participates in international pitchings and in training workshops for documentary projects.
Sandra Whipham - Britdoc Foundation (UK)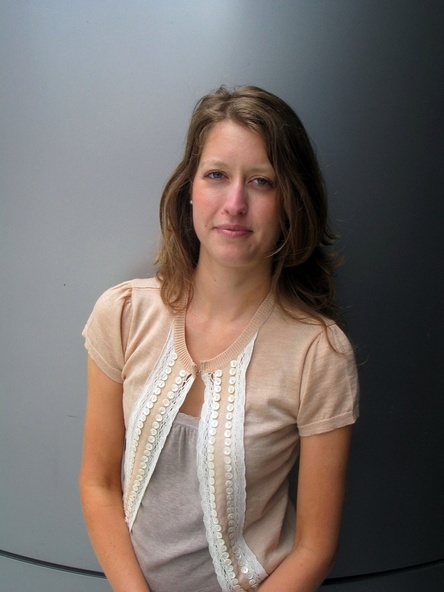 Sandra Whipham joined BRITDOC Foundation as its fourth Director in January 2012 where she works across all areas of the Foundation's work. She has special responsibility for the C4 Fund which supports UK filmmakers making creative documentary, and DocAcademy, an educational pilot project pioneering the use of feature documentary in teaching the National Curriculum in UK secondary schools.
Previously, Sandra established London Fields Pictures Ltd where she produced and executive produced a range of documentary, including Home Sweet Home (dir Enrica Colusso) for ARTE Grand Format, Despicable Dick & Righteous Richard (dir. Joshua Neale) for BBC Storyville, Best of Enemies, a 3 part prime time social history series for ARTE and Road to Las Vegas (dir. Jason Massot) for More 4. She is also Executive Producer of Enemies of the People (dir. Thet Sambath/Rob Lemkin, Old Street Films), which won Best Documentary at BIFA, was Grierson nominated, and was shortlisted for an Academy Award. It won the Special Jury Prize at Sundance 2010, Grand Jury Prize at Full Frame as well as ten further international awards and has recently been nominated for 3 Emmy's.
From 2007 - 9 Sandra was Editor, More 4, and commissioned the True Stories international documentary strand, where she oversaw films including Burma VJ, Last Train Home and commissioned and executive produced double Sundance award winner, Afghan Star.
Sibylle Kurz – pitching.de (DE)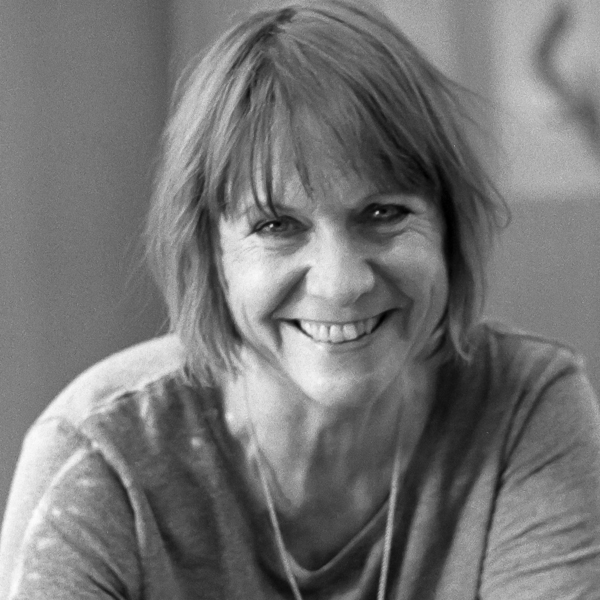 Sibylle Kurz is a merchant and psychologist by training. She has working experience in the music and event business as well as in international film licensing, acquisition and distribution for the German av-market.
Additionally she has an academic background in media- and communication science, sociology and psychology and a postgraduate education as communication skills trainer and Certified NLP-Trainer (INLPTAssociational standards).
Since 1994 she freelances as a coach and communication trainer for the media-, arts- & culture industries, with specializing expertise in "The Art Of Pitching". The sector "Arts & Culture" includes artists, painters, musicians and composers, anyone who is trying to position his idea/concept in the "cultural market" making it accessible to audiences. Sibylle teaches "The Art of Pitching"at acclaimed national and international film schools, and workshops.
She is member of EFA – European Film Academy, EWA – European Women's Audiovisual Network and EDN – European Documentary Network.
Stefano Tealdi - SteFilm International (IT)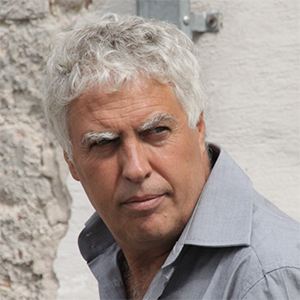 Producer/Director. Born in Johannesburg (ZA) in 1955, he studies Architecture in Torino, Italy and founds Hlm production company SteHlm in 1991.
He directed A World of Pasta, Doctor Ice (Science Film Festival - Milano 2009), the series Food Markets - In the Belly of the City (15x52) and Food Makers go Global! (5 x26'). He produced Mostar United (IDFA 2009), Vinylmania (IFF Rotterdam 2012), Char, no man's island (Berlinale Forum 2013), The Queen of Silence (IDFA 2014, Silver Horn, best feature length doc Krakow FF 2015, Golden Nanook IDF Perm 2015); The Strange Sound of Happiness (Special Mention Next Masters DOKLeipzig 2017); Wonderful Losers (Lithuanian candidate Academy Awards 2019); My Home, in Libya (Locarno FF 2018)
He tutors for: Biennale Cinema College Venice, Marchè du Film Cannes, Documentary Campus, Films 3 Continents-Produire au Sud, Med Film Factory, New Chinese Film Talents, Ouga Film Lab, Torino Film Lab, Scuola Holden, ZagrebDox Pro, ZELIG Film School.
Taco Ruighaver - Movies That Matter (NL)
Taco Ruighaver is director of the Movies that Matter Foundation and head of programme of the Movies that Matter Festival in The Hague, The Netherlands. The Movies that Matter Festival is an international film- and debate festival on human rights and social justice, presenting main programmes on human rights defenders and on (international) law and justice. Movies that Matter uses film to encourage dialogue about human rights, to influence public opinion and to encourage active commitment to human rights and humanitarian issues. Besides its festival Movies that Matter presents a human rights programme at IDFA, educational programmes and monthly human rights film and debate programmes in a network of fifteen Dutch theatres. Movies that Matter supports human rights film screenings in Africa, Asia, Latin America, Eastern Europe and the Middle East.
Taco worked for DocuZone, the Dutch project that started distributing documentary films digitally as a predecessor of CinemaNet Europe. He is one of the initiators of the Human Rights Film Network, the network of thirty human rights film festivals worldwide.
Taco is member of the board of the International Music Film Festival PLAY in Amsterdam and was member of the board of the CJP Foundation, the Dutch Euro < 26 organisation. For eight years he was editor of the Dutch Amnesty International magazine Frontaal.