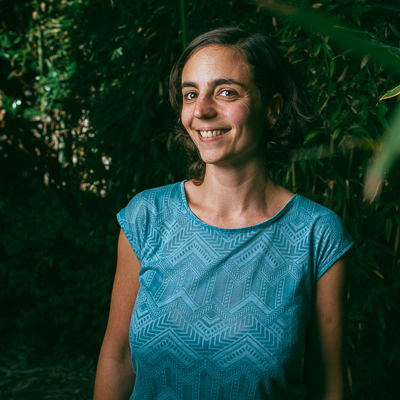 After a bi-licence in economy and English, a master's degree in business and a first experience in IT at Brainsonic, Margaux developed fiction and magazine projects at the production company CALT.
In 2010 she joins Upian to develop online audiovisual productions, where she produces projects like Happy World, Manipulations, Prison Valley, Alma, a tale of violence or Génération quoi?. These past years, Upian released Do Not Track, In game, How to make a Ken Loach Film, Art of gaming, Chinese or Italian, Darknet, Generation What broadcast in more than 20 countries worldwide, Earn a living and Chef.fe. Upian is in development on various projects, including The time has come with Arte, a big online questionnaire about what society we want and our relationship to climate change. 
She is also a member of PXN, an association of digital production companies.