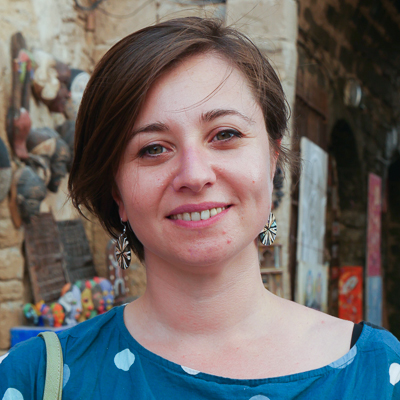 Ekin Calisir is a documentary filmmaker with a journalism background and BA in political science. She is interested in making documentaries inquiring the psychological aspects of power relations, empowering the disadvantaged groups of women, youth, children and LGBTQ. She's fascinated by the resilience of these groups and their creative ways of altering power balances in the society, in order to overcome the oppression and discrimination. Her shorts from Turkey focus on disadvantaged women from defying the gender gap, mothers' fight for secular education and the recovery of children traumatized by mining disasters.
Ekin produced Mr Gay Syria (2017), by Ayse Toprak, also developed at EsoDoc. The award winning documentary focused on the struggle of Syrian LGBTQ refugees in Istanbul. Ekin was also an additional photographer of the film.
Along with filmmakers from Turkey, she's building a trans feminist film collective in order to train and empower women and transmen in filmmaking.
Project brought to ESoDoc: Beats-n-Pieces