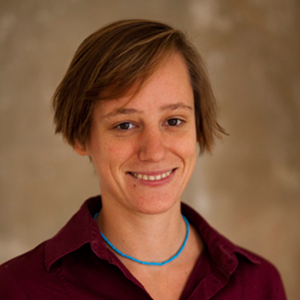 Katinka Zeuner is a documentary filmmaker and cinematoprapher living in Berlin. She graduated from filmArche Berlin and also has a degree in Political Science. This combination reflects in her work. In her documentaries she seeks for creative ways to deal with political and social issues. So far her films mostly focused on German-Jewish history and present as well as on queer and feminist (sub-)cultures.
In cooperation with Hans Jan Puchstein she produced and shot the documentary "Es war ein anderes Leben – Mit der Jugend-Alijah nach Palästina" (G 2009). The film tells the story of a group of German-Jewish children who were rescued from Germany and taken to Palestine in 1939 by the Youth-Aliyah where they created the Kibbuz Maagan Michael.
As cinematographer Katinka Zeuner shot the documentary "Sounds Queer" (G 2013), a feature film on female and queer Techno-DJs in Berlin.
"Jalda and Anna – First Generation After" (G 2012, 75 min) is her first feature documentary as director.