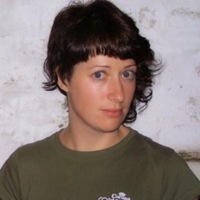 I am a director, writer and sometimes producer of documentary films. I have made several independent shorts and one feature project, and I have produced 3 educational documentary films for UNRISD (see Part1 here: https://vimeo.com/55682132). I have also made narrative and experimental shorts, including the awardwinning 'N25'. My films have been shown in festivals, galleries and social spaces in Mexico, Brasil, Palestine, Lebanon, Italy, France, Ireland and the UK, and on TV.
My filmmaking practice has a social and political thrust and in interest in the relationship between the individual and the collective. I am also interested in form and content and how one can be used to express the other. Performativity, director's interventions, humour and play are all part of reality and have featured in my work. I've studied art and filmmaking and traveled in Latin America, Europe, Africa, and Asia, doing volunteer work and sometimes making films. These experiences, especially Latin American society, politicised me, and helped me to see my own country in a new way.
I have my own fledgling production company through which I make my films and also work with collaborators and clients, mostly on social / development issues and art projects e.g UNRISD, Delfina Foundation, Underground Films.
I am Irish, based in London where I run an international documentary festival Open City Docs Fest, and am currently developing a partnership with One World Media ad Mick Csaky to produce a new festival in partnership with Open City Docs.