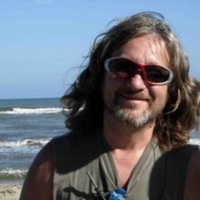 I'm a videographer that has integrated in his work a participatory approach trough international co-operation projects. Productions are based on the needs of the characters of the stories, tryng to empower the civil society. As a freelance cameraman, I like to work on the field.
I'm contract professor at SISSA (International School for Advanced Studies), master in scientific digital journalism, course of video production.
From 2007 I developed Invisible Cities Project an investigation about the global situation of the urban growth in the form of slums. Invisible Cities became in 2008 a project of decentralized cooperation, opening in Nairobi a school for independent video-journalists working in the field of video-advocacy.
My team (Invisible Cities aps) is the first , in the fields of research, training and production that approached the Single Mothers Phenomenon in the Nairobi slums. Actually we develope a campaign for the right of identity of single mothers.