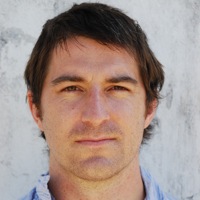 Daniel is Communications Officer for the Forest Conservation and Climate Change Programme of IUCN.
After two short stints with WWF species and freshwater units in 1998 and 1999, Daniel completed a first degree in philosophy at Durham University, focusing on environmental ethics. Then, following two years working in rural Japan, he completed postgraduate studies in environmental philosophy and then in public health. Prior to IUCN, he worked as a freelance writer and editor (including work with IUCN Social Policy unit), having spent 7 years before that at the World Health Organization. Communications has always been a focus of his work.
A lifelong creative musician and writer, Daniel has more recently been exploring the media of photography and film in his work and is very eager to experience more within the enormous opportunities offered by documentary film-making to provoke change and action.