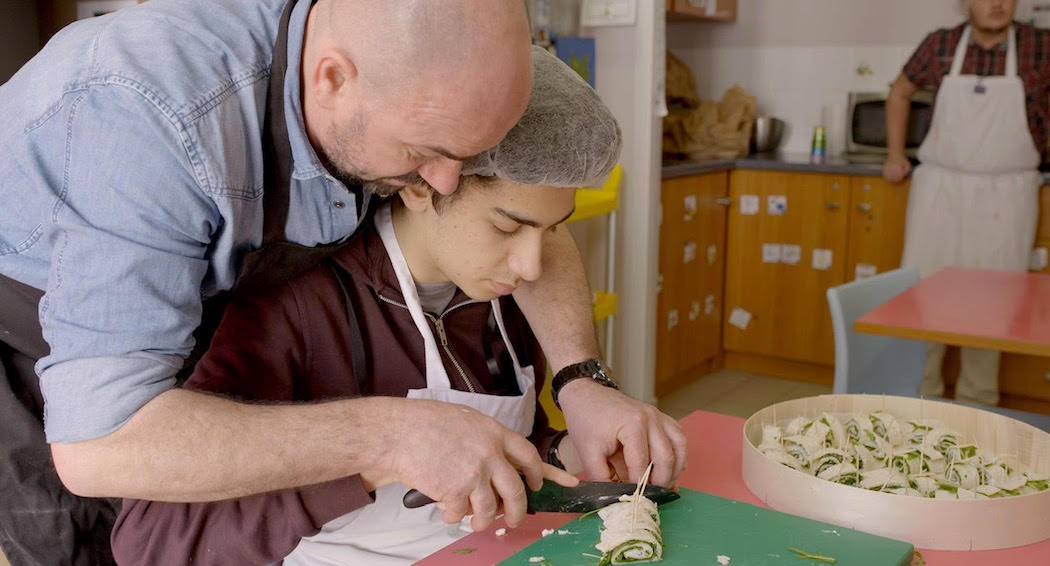 Logline: A café in the heart of the Marais in Paris, run by young people with severe Autism Spectrum Disorders, this is the atypical project "Our café" whose development we follow from the first workshops and works until the first year of opening.
Synopsis: The IME Cour Venise and its director Laurence are celebrating great news: they obtained the lease for a coffee shop in the centre of Paris. The project is unique: this café will be attended by young people with ASD.
This documentary will follow the first group to be trained, Elie, Raphaël, Gabriel, Saïd and Steve have been chosen for their good capacity to communicate. They are accompanied along the process by two educators. During the course of the preparation and the first year of activity of the café, we will observe how the five young men react, adapt, learn or resist to this new project.
As the young men repeat the tasks they'll have to do in the café, and the educational team constantly adapts the methods and objectives for each one, we will accompany the group. "Notre Café" is an observational documentary, a testimony of experimental initiatives for the people with ASD, and a reflection about what as a society we can hope and expect for the inclusion of atypical persons.
Participant: Galaad Hemsi