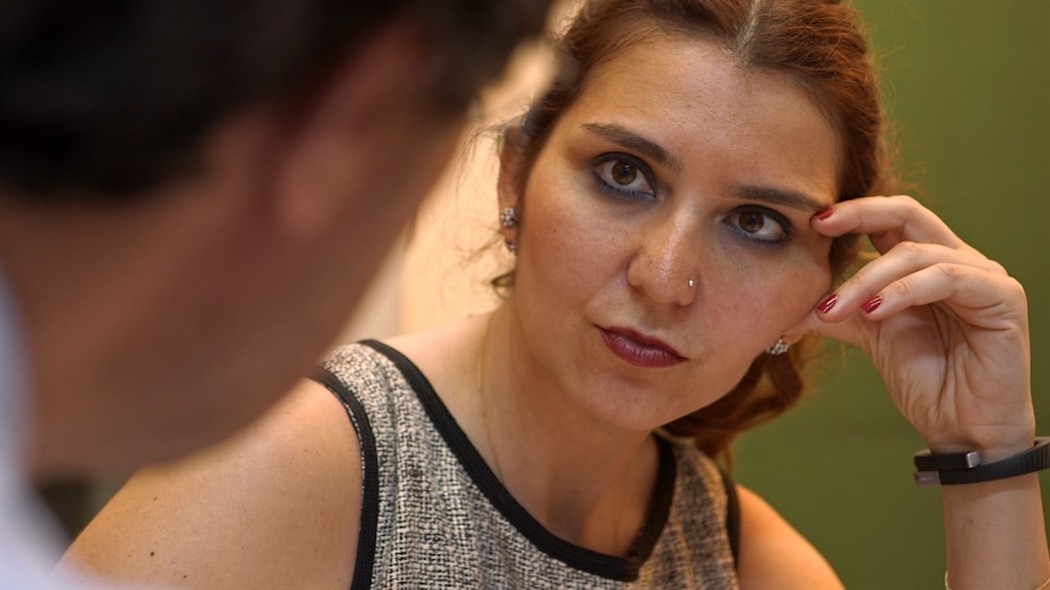 More than one in three Turkish women have experienced domestic violence and the number of femicides is rising. But some Turkish women are fighting back. Ipek Bozkurt, a courageous lawyer, is determined to challenge this misogynistic violence by putting abusive men behind bars.
Working with a group of activists, Ipek is fighting to get justice for two survivors of horrific violence- Arzu, married off at 14 to a farmer ten years her senior and Kubra, a successful and glamorous TV presenter. From very different backgrounds, both were lucky to survive the attacks by their partners.
In the middle of these case, Turkey is rocked by an attempted coup that shakes Ipek's world and puts her in jeopardy. Lawyers start to be threatened by an increasingly repressive government looking to crack down on all opposition. She must fight for democracy while continuing to fight for Kubra and Arzu.
Filmed over 5 years, DYING TO DIVORCE takes viewers into the heart of Turkey's gender-based violence crisis and the recent political events that have severely eroded democratic freedoms. Through intimately shot personal stories, the film gives a unique perspective on the struggle to be an independent woman in modern Turkey.
Credits
Director: Chloe Fairweather
Producer: Sinead Kirwan, Seda Gokce, Özge Sebzeci, Elisabeth Kleppe
Executive Producer: Natasha Dack Ojumu, Leslie Finlay, Christina Asquith
Editor: Andrea Cuadrado, Paul Dosaj
Director of Photography: Lilia Sellami
Music: Andy Cowton
Sound Designer: Ali Murray
Official Selection Hot Docs Festival 2021 - Persister - North American premiere