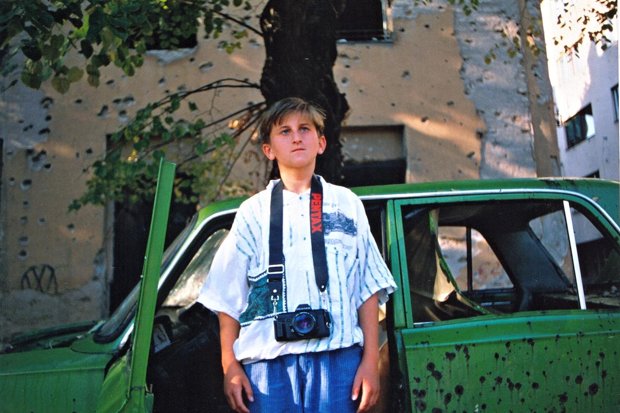 Born with water on the brain, abandoned at birth and given just months to live, Oggi Tomic did not get the best start in life. Twenty-seven years on however against the odds and through the kindness of strangers, he is alive and well and living happily married in the UK. After a childhood plagued by near starvation, shelling and continuous suffering it seems like everything is finally falling into place until one day he receives a phone call. His long lost family have finally tracked him down.
It's the moment every orphan waits their entire life for – there's just one thing. It turns out that some members of Oggi's family could actually have been those shooting at him during the siege of Sarajevo. They're keen to meet up and make up for lost time – all except for his mother, who still won't even mention his name or acknowledge his existence…
Filmed over the space of two months in Summer 2012, Finding Family is a powerful and profound person narrative that captures Oggi's journey back to Bosnia for this extraordinary family reunion. This is a story of identity and belonging on an individual and national level that combines over 15 years of film and photography archive with stunning observational footage and interviews as this fascinating story unfolds and Oggi journeys from Cambridge to Sarajevo, from the orphanage where he was abandoned 27 years ago, to the hospital where he made his miraculous recovery and all the way up to his family's front door.
Growing up Oggi had no concept of a mother and no idea what the woman who brought him into this world even looks like. He cannot understand why she decided to abandon him and why after all these years she still refuses to meet him. Oggi knows this is going to be one of the toughest journeys of his life and he is preparing for a 'bumpy road ahead' however having survived the war he figures he can survive anything…
Credits
Directed by Chris Leslie (ESoDoc 2012) and Oggi Tomic
Produced by Garret Tankosic-Kelly
http://www.finding-family.co.uk/