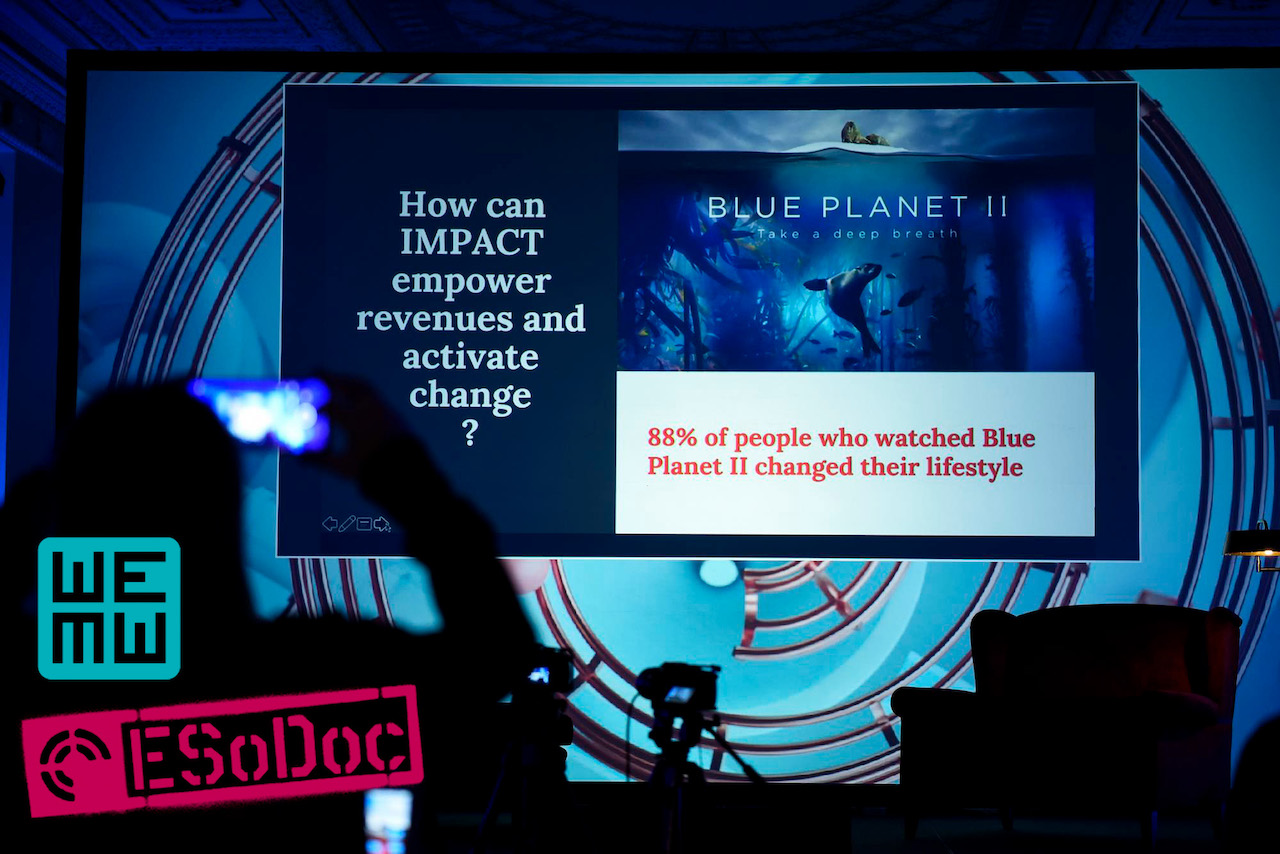 Also this year, ESoDoc will renew its collaboration with When East Meets West and organize "Impact Zone", one of the Inspirational Labs that will take place in Trieste (Italy), from January 21 to 24, 2024.
IMPACT ZONE | Outreach & Impact Inspirational Lab
ESoDoc's lab at WEMW will focus on the design of impact campaign strategies. The team from Think-Film Impact Production - the impact media organisation with specialist expertise at the cutting-edge intersection of film and social change - will lead a guided co-creation workshop, in which selected fiction and documentary projects will develop impact loglines, goals and key action steps. The main objective is to enhance participants' understanding of the value of impact and what it can achieve for their productions and society, introduce them to a range of tools they can use to design and deliver policy impact and give participants specific project advice and guidance.
THE EXPERTS
Amy Shepherd leads TFIP's global strategy and every aspect of impact campaigns. She brings a wide range of legal and policy experience to TFIP, having worked in the UK, The Philippines and at the EU on justice issues spanning prisoner rights, modern slavery, free speech, freedom of religion or belief and digital rights and data privacy.
Ugne Pilkionyte is Think-Film Impact Strategist and an experienced political researcher from Lithuania. Having studied political science in France and Canada, and worked in the practical application of EU mechanisms, she has a strong ability to strategise socio-political impact opportunities and inspire storytellers in how to lift policy off the page for meaningful change effect.
SUBMISSION & DEADLINE
producers from Europe, Canada and Latin America are eligible to apply;
all applications must include: complete online submission form, personal/company profile, motivation letter;
it is possible to apply to max. 3 different labs, but it will be possible to attend only one Inspirational Lab;
in case you already applied to other WEMW activities (e.g Co-Production Forum or Works in Progress sections) you can also apply to the Inspirational Labs.
In order to submit your application and the required materials you need to create your own account and fill in the following online form.
Deadline: November 20, 2023
COSTS
In case of selection, the participation fee is € 250 EUR, including accreditation, tuition fee, lunches, coffee breaks and access to the on-site WEMW programme.
Travel costs and accommodation are not included.
MORE INFO
WEMW webstie: https://www.wemw.it/inspirational-labs/impact-zone/