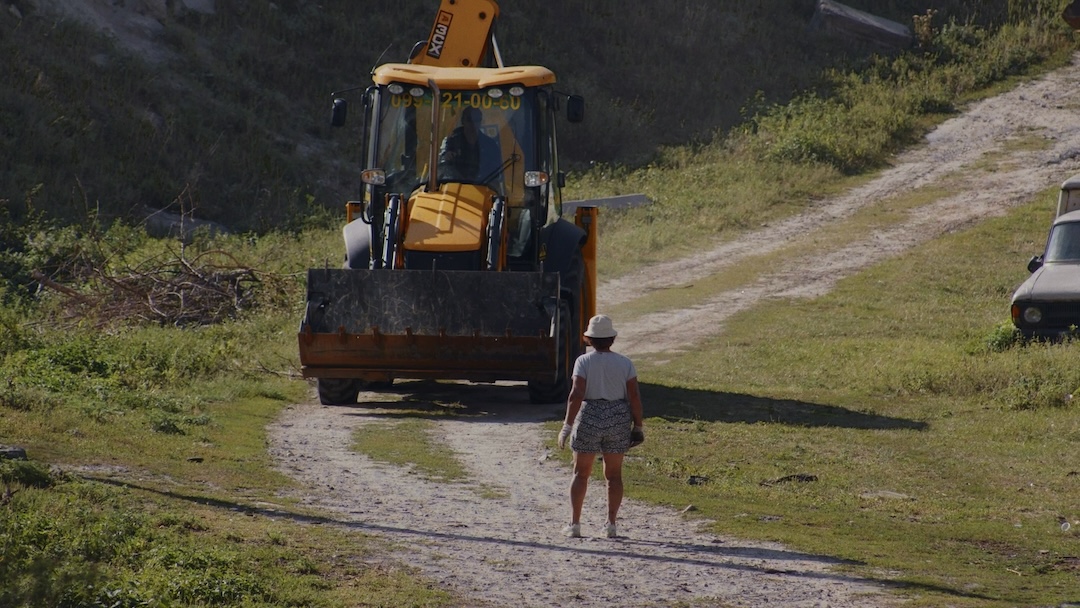 Heidi Gronauer (Head of Project) and Thomas Righetti (Project Coordinator) will be attending the 2023 edition of DOK Leipzig from October 9 till 12. Contact us to book a meeting during the festival!
And in the framework of the partnership between ESoDoc and DOK Leipzig, the project "Flower of Ukraine" by Adelina Boret (ESoDoc 2022) has been selected for DOK Preview Training, the industry event where DOK Leipzig selects one outstanding project from various training initiatives to participate in a presentation refresher workshop and networking events, culminating in a lively presentation.
DOK Preview will take place on October 11, starting at 9:30 at Propsteikirche St. Trinitatis.
About the project: Natalia lives harmoniously in her green paradise, surrounded by the cement jungle in Kyiv. She defends her queendom against real estate developers, but the true battle begins with the full-scale invasion of Ukraine.