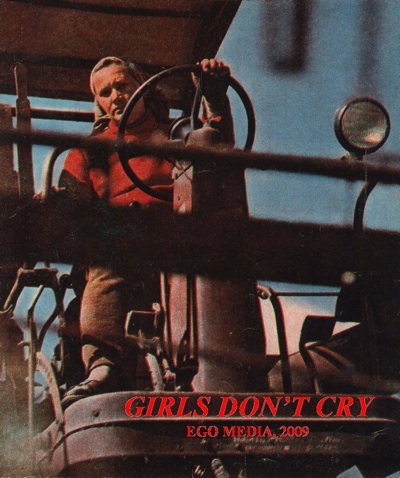 The documentary Girls Don't Cry is a thoughtfully and visually attractive story about how the role of woman in society has changed from the Soviet times till nowadays and how this change has affected woman. The story is based on research on women magazines from Soviet time and today. Let's inspect the covers of women's magazines!
In the Soviet time the so called Heroines of Social Work were on the covers, women, who had success at work. They are seen in their working milieu, with no make-up and hairdo on the cover pictures. In contrast, there are women with their bodies corresponding to the standards of beauty on the covers of contemporary women's magazines. Most often these are famous women or representatives of entertainment industry, although nothing on the cover pictures witnesses of their occupation or their private life; there is only a slim, cultivated and rather denuded body seen on a neutral background, photographs are taken in a photo studio.
Two images, two generations, two different worlds. Working full time and raising productivity the soviet woman also took responsibility for her family, taking care of both her husband and their children, affording full functioning of their household while her husband had all the choice and say. The modern woman is desirable game and hunter at the same time. She does everything to be so desirable, that men forget about anything else in the world.
Have we fallen out of one extreme into another? Have our women turned from hardworking cart-horses to objects of desire? How and why the role of the woman has changed and how these changes have affected women – these are the main questions we will raise in the film.
Credits:
Producer, scriptwriter: Marta Bite
Director: Andis Miziss
Cinematographer: Agris Birzulis
Sound: Klavs Silins
Length: 52 min.
Format: HDV
Prize:
Best Pitch at The Bips (Best International Project Showcase) in the Projets Arts & Culture section at Sunny Side of the Doc 2010