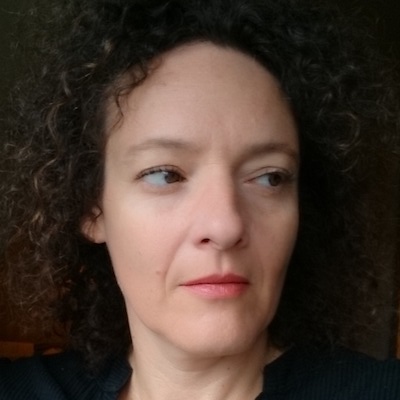 Joelle Alexis

Editor (BE/IL)
Born in Belgium, Joelle Alexis is one of the top film editors based in Tel Aviv. She has been working on full length documentaries as well as on fiction films for over 20 years.
Among her documentary films are:
Muhi- Generally Temporary (R. Castelnuovo and T. Elterman) Best Debut Film DocAviv 2017, Selected at San Fransisco IFF, Hotdocs 2017, Human Rights Watch
Twilight of a Life (S. Biegeleisen) opening of Visions du Reel 2015
The Green Prince (N. Schirman) Audience Award at Sundance Film Festival 2013
A Film Unfinished (Y. Hersonski) won best Editing at Sundance Film Festival 2011.
The Champagne Spy (N.Schirman) Special Jury Prize of Best Editing at River Run International Film Festival USA 2008.
Her latest editing on fiction include:
Blush (M. Vinik) selected at San Sebastian Film Festival 2015
Gett - The Trial of Vivian Amsalem (R. & S. Elkabetz) selected at Cannes IFF 2014 and nominated Golden Globe for Best Foreign Film 2014
Youth (T. Shoval) selected at Berlinale 2013, Best Film Jerusalem IFF and Taipei FF
Les Sept Jours (R.& S. Elkabetz) Premiered at Cannes IFF in La Semaine de la Critique 2008
Close to Home (V. Bilu & D. Hager) Prize of the Jury of the Confederation of Art House Cinemas Berlinale 2006
Prendre Femme (R. & S. Elkabetz) Critic's Award at the Venice IFF 2005.
She also worked as an editing consultant on:
Becoming who I was (C. Moon and J. Jeon) Grand Prix Generation KPlus Berlinale 2017,Grand Jury Prize Seatle IFF, Audience award Trento FF 2017
Babylon Dreamers (R. Shumunov) Awarded best Feature Doc Moscow IFF and Kiev IFF 2017
Presenting Princess Shaw (I. Haar) selected at Toronto Film Festival and IDFA 2015
Town on a Wire (U. Rosenwaks) selected at Copenhagen Film Festival 2015
Pole, Dancer, Movie (I. Halpern) Awarded Best Israeli film DocAviv