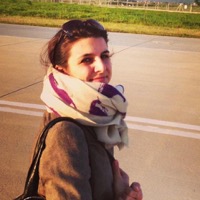 Documentary films as powerful social commentaries struck me straight out of college, when I started working at PBS. I had joined an arts program and one of my duties was to turn episodes into educational toolkits that teachers could use as launching pads for their lessons.
The experience taught me how documentaries and colorful characters can have a far reaching impact on society. Films that manage to trigger national dialogues on neglected issues, brake prejudices or breach taboo subjects became my favorite medium and my professional ambition.
I started exploring my own voice as a director when I moved back home. I produced social documentaries on a range of national and international issues. Now, I'd like to build on past experiences to produce documentaries that will empower people who are pushed to the peripheries of society. I want to tell stories of groups such as women, refugees, and religious/ethnic minorities, so as to help forge a culture of tolerance and pluralism.