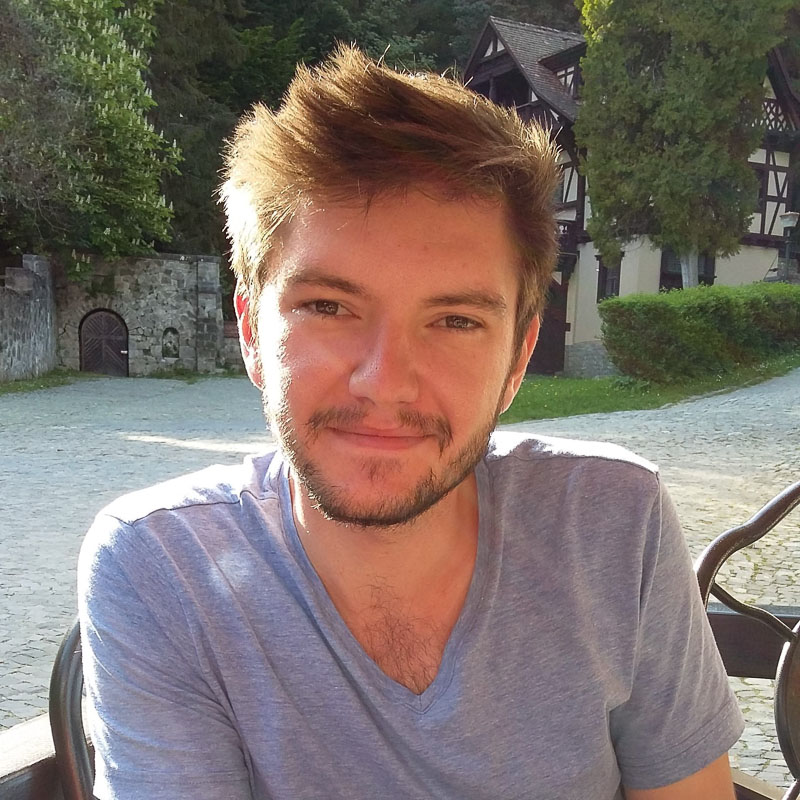 With a background in Architecture at Ion Mincu University in Bucharest, but with an interest in arts, computer graphics and storytelling, hi decided to study visual effects for film in London, UK. 
For the past years he had the pleasure and opportunity to meet and work alongside award winning directors and editors that inspired and mentored him in the art form that film and documentary are and the voice they can have in our ever changing society.
Due to his specialization in computer generated images and architecture, his focus in his personal work is to evoke dialogue between humanity and its surroundings, from a technological and ethical point of view.
At the present Vlad is living and working in London, as a visual effects artist at Analog Studio, but also working on his first short film and his first documentary as part of the EsoDoc 2017 Workshop.
Project brought to ESoDoc: Leave No One Behind