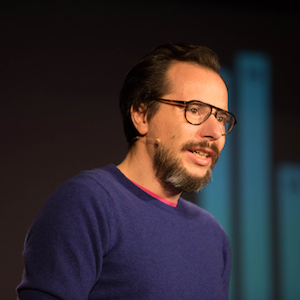 Matteo Moretti

Faculty of Design and Art of the Free University of Bolzano (IT)
Matteo Moretti grew up and worked for years in the web and motion design industry at Erazero, an MTV Italy cross-media partner.
After years working in the web and motion design industry, and after years of research on data visualization and generative design, Matteo started his academic career as a lecturer and then as a researcher at the Faculty of Design and Arts at the Free University of Bolzano.
Since 2012, he has conducted research on visual journalism, and he co-founded the platform visualjournalism.unibz.it where he collects his students' works. The visual journalism project People's Republic of Bolzano has been awarded with the Data Journalism Award 2015 and the European Design Award 2016. Europa dreaming is his most recent project, a reflection and analysis on the European dream and the migrant crisis.
Matteo was jury member of the 20167 World Press Photo Award (immersive storytelling prize) and also TEDx and Visualized speaker.
Presently, he combines research and teaching with his professional design activity.