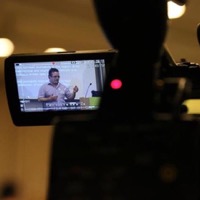 Morten Hansen

Denmark
Has written several investigative reports for various medias. He has been directing several episodes of the investigative TV documentary "Operation X" at TV2 Denmark and often works with cross-border journalism and investigations.
Former Head of Development at "DanWatch - Investigative Journalism on Corporate Ethics" (2010/11).
2007 - 2013 Vice-president for Danish Association for Investigative Journalism, responsible for the Nordic cooperation among Investigative Journalism Associations.
Head of Nordic Investigative Journalism Conference 2009 and 2011.
Graduated from Roskilde University as Master of Arts in Journalism with the Master Thesis: "Global Investigative Journalism - An Investigation Of An Analytic Field And Its Agents" in 2013.
Two times runner-up for "the Cavling prize" as the best journalist of the year. Several times winner of the 1st and 2nd "Anders Bording Award", Association of Danish Media.