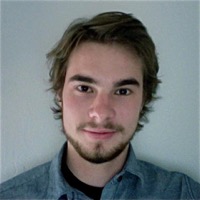 Enrico Battaglia

Italy
My first internship was in a Design company,where I had the opportunity to understand and see how creative jobs have to be well organized and planned in every detail.
Since that experience, I realized that what I would like to achieve, would be a compromise between a theoretical analysis and a practical approach.
Therefore after embarking on a not practical field of study,I did experiences in some cultural and artistic associations, where I understood which are the priorities during the management of the performing events:
CENDEAC is a Spanish research center that analyzes, trough shows and conferences, the impact of new media in contemporary art.
OPERAESTATE is a festival about contemporary performing art, mixed with theatre, cinema and dance, facing social themes such as discrimination.