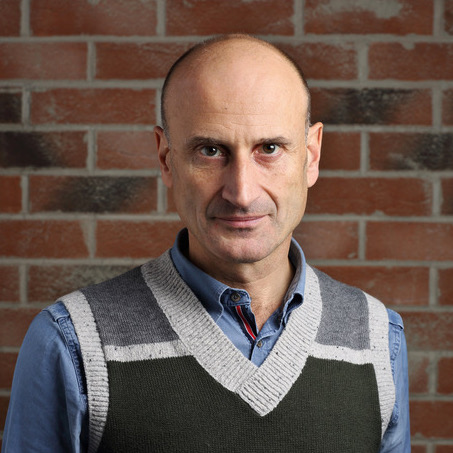 Mark Atkin

Crossover (UK)
Mark is an immersive media specialist, expert in the curation and creation of cutting-edge projects that combine technical innovation and storytelling.
His creative work has been exhibited at The Barbican, London; MoMA, New York; Phi Centre, Montreal; Latitude Festival; Edinburgh International Festival; Museo de Arte Contemporáneo, Lima; Future of Storytelling, New York; the Imperial War Museum in London and Manchester; the V&A; the Watershed; the National Theatre, and the Royal Academy of Arts.
His has produced nine films combine stunning archive footage from the past century with contemporary soundtracks composed by popular musicians, to create unique live events as well as theatrical and television appointment experiences. Collaborators have included Adrian Utley of Portishead and Will Gregory of Goldfrapp, Mogwai, Sigur Rós, Jarvis Cocker, King Creosote, Richard Hawley and British Sea Power.
He produced Easter Rising: Voice of a Rebel, described by Broadcast Magazine as 'genre-defining', for the BBC, and Karen Palmer's RIOT!, which uses machine learning algorithms and facial recognition technology as the navigation method through a branching film narrative. RIOT! received a Digital Dozen: Breakthrough in Storytelling Award from Columbia University's Digital Storytelling Lab.
After establishing the Alternate Realities strand at the Sheffield Doc/Fest, he has gone on to regularly curate interactive and immersive programmes at CPH:DOX, Copenhagen; Silbersalz Science Media Festival, Germany; EyeMyth, Mumbai; Bergen International Film Festival; Global Health Film Festival; The World Congress of Science and Factual Producers. His recently produced the sold-out Electric Dreams Festival of Immersive Storytelling in Australia.
He also runs creative and development labs, such as CPH:LAB and Off-Piste, for artists and creative technologists around the world, focused on the creation of new immersive work.