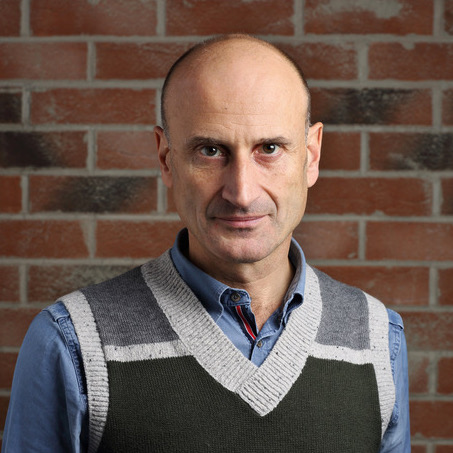 Mark is a Director of Crossover Labs: a producer, curator and training provider. 
Producing
Mark has produced four theatrically-released films in the past two years, each part of a series of works that bring together archives, directors and musicians to create live cinema experiences that are exhibited not just in cinemas and on TV but in music festivals, theatres, art galleries, caves, piers and cathedrals. The most recent of these have been The Show of Shows, directed by Benedikt Erlingsson, with music by Sigur Ros; and Atomic, directed by Mark Cousins with music by Mogwai. He produced the BBC's first Virtual Reality documentary commission, Easter Rising: Voice of a Rebel, that has been shown at festivals around the world and as an installation at the National Theatre in London and Imperial War Museums in London and Manchester. The prototype of his current project RIOT, was shown at The Future of Storytelling and has recently been awarded as one Columbia Digital Storytelling Lab's Digital Dozen most innovative projects using digital media in the world right now.
Curating
Mark curates exhibitions and conferences on immersive media and worked with various festivals and events over the past year: The Sheffield Doc/Fest, The Global Health Film Festival, The Bergen International Festival, The World Congress of Science and Factual Producers, The Festival of the Mind, and CPH:DOX.
Training
Crossover Labs runs workshops in Immersive Media Development, Virtual Reality Production, 360 Video Production and Photogrammetry around the world, most including 360 video production with the Edinburgh Fringe Festival, establishing the VR Producers Guild in India and running an LGBTQ digital media lab with the National Theatre.