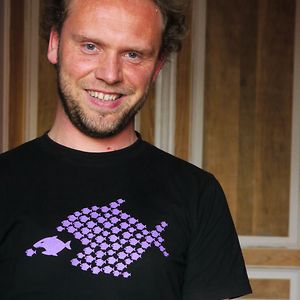 Matthieu Lietaert

Not So Crazy! Productions (BE)
Co-author & co-director of the investigative film "The Brussels Business" (ARTE, RTBF, ORF, 2012 - developed at ESoDoc 2008). 
PhD from EUI and lecturer at IE Business School. Data-visualization expert. Best Belgian TV Journalist Award 2014.
Author of "Homo Cooperans 2.0" (2015) and consultant about the collaborative economy. Author of the book "Webdoc. Survival Guide for Online Filmmakers" (2011) and "Le Cohabitat. Reconstruisons des villages en ville" (2012).
Specialties: Ideas generator and mind-solving problem.