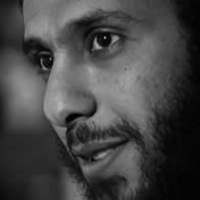 Yacine Helali is a French and Algerian filmmaker based in North East UK. Ever since he first found himself behind the camera at the age of 17, he has developed a keen interest and focus on human stories.
Graduating in Media Production at Paris 8 University in 2000, Yacine worked many different jobs in the Film and TV industry worldwide, before becoming a documentary director in 2005. His style is authentic, socially aware and draws on aspects of both his European and Arab cultural identity.
Recent work includes the Making Of for Tim Roth's latest feature film 'The Liability', a commission to contribute to BBC's 'Britain in a Day' as well as 'Boxing Clever', a short documentary film broadcast on the Community Channel.