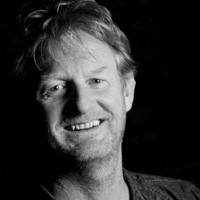 I have for many years worked professionally with documentary as a director. Many of the film has been shown on Danish television stations, with financial support from TV stations and from various foundations.
But over the last year I have started to cooperate with NGO organizations as a producer: International Child Support, Disabled Peoples Organization, Gambia Support. These films has not been broadcast on TV, but used in educational work. The stories in the films has often been centered on violation of human rights or environmental problems.
This role as a producer is demanding and exciting and very challenging in order to find alternative financing.