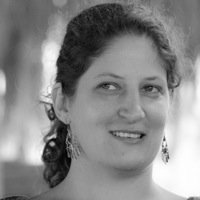 Carola Hesse was born in Kassel, Germany and moved to London in 2000 to study documentary filmmaking at Goldsmiths College, University of London, where she completed her Master of Arts in 2005.
After that she worked on the campaign mediaids about HIV/Aids in India in collaboration with Germany's international public service broadcaster Deutsche Welle, Internews and the NGO formedia. In 2006 the filmmaker was living in India for one year to work on Anirban Datta's documentary "".in for motion"" as assistant director. This film had its world premier at IDFA in Amsterdam in 2008.
Since 2008 Carola has been working a lot for the German public service broadcaster 3Sat, mainly doing freelance work as an author and director for the science and future magazin nano. Her focus since 2011 lies particularly on social, ecological and democratically motivated media projects.