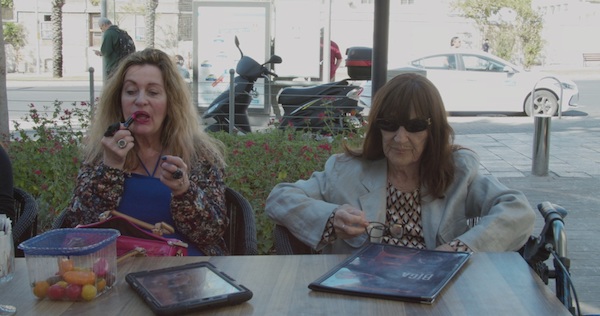 The Year of the Tiger tells the story of  three sisters of the same mother but different fathers. The film offers a peek into their lives and the ways in which they handle dilemmas relating to love, immigration, loss and family. 
Shula 83, Miriam 69 and Godi 67, distant from one another, yet bound in a family-line of women who suffered from heart-break, loss or compromise. Throughout their lives, they pay a price for love. 
Our story begins in Berlin with Godi, a divorced Jewish German who recently started a new relationship with 30-year-old Eric, a Nigerian refugee she met online. Her sons struggle to understand their mother's new relationship. Godi, willing to find love at all cost, is confronted with the cultural differences between her and her partner. Her elder sister, Miriam, living in Germany too, has suffered the pangs of love stretching between two continents. Heart-broken at a young age by a work immigrant who chose to return to his country, Miriam gives up motherhood and family life, preferring to live with her partner. Their elder half-sister, Shula, at the young age of 14, chose to forsake the very idea of love, abandon all that was familiar to her, follow her Zionist ideals to Israel and marry through a Shidduch to a Holocaust survivor, such as herself. Unlike her sisters, she compromises her own heart rather than pursuing the enigmatic quest for love, wanting to assimilate at any cost. The film will expose the price of love and immigration when choosing one over the other. 
Through observing their everyday life, the movie will document their soul-searching process as they face their romantic choices and their sisterly relationship as a replacement for their lacking family model. 
Participant: Lee Nechushtan - Israel